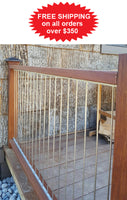 Introducing InvisARail®, the patented NEW STANDARD in deck railing.
InvisARail® deck railing is the affordable alternative to cable railing and glass railing that installs easily and orders easily with only two parts. The same two parts will work on level or stair railing for all of your deck design ideas.  InvisARail® for decks is low-maintenance and is made with long-lasting, easy to cut, anodized aluminum supports and stainless steel balusters. Welcome to your new view!
If your deck oversees a beautiful lake or just the kids playing in the yard, then the view is worth seeing... so it's worth installing InvisARail® to "See What You've Been Missing!"
See the difference only InvisARail® can provide – the leading alternative to vertical or horizontal cable railing. Amazing examples of fantastic views made possible only by Invis-A-Rail!
See the install video below to find out how easy InvisARail® goes together!
Learn More About InvisARail®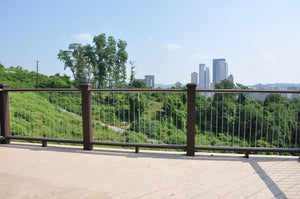 AMAZING VIEWS!
See the difference. Amazing examples of fantastic views made possible by InvisARail®!
See Photo Gallery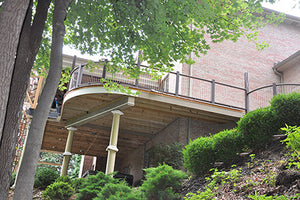 FEATURES & BENEFITS
Understand the huge difference that InvisARail® makes over other deck railing products.
READ MORE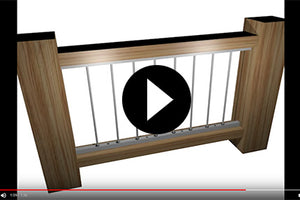 EASY TO INSTALL
Find out how easy InvisARail® deck railing goes together! Our instructional video will show you how.
WATCH THE VIDEO